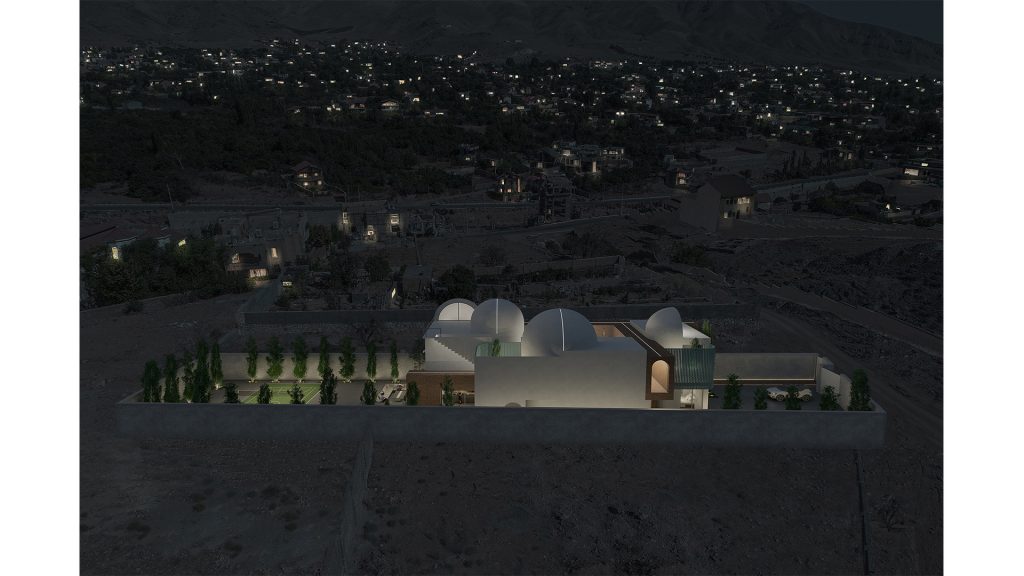 Maziar Dolatabadi started its activities in the field of construction. In 2017, Maziar Dolatabadi established MADO Studio that the studio incorporates the context, climate, history and culture into its design and, based on studies, tries to design the project by responding accurately to challenges.
Ghamsar villa is located on a 950 square meter land in Kashan city, Ghamsar region. Due to the construction laws of the area, only 20% of the total land area could be built, which caused the initial construction area and its placement on the site.
Due to its location in a rich historical, cultural and architectural context, the project caused the design team to pay special attention to the studies of this region.
According to the studies conducted in this field, in the central climate of Iran, special attention was paid to the void in the houses, so that first the location of the void was determined and then the mass was placed around the void.
The houses had one to several void according to the land area and also the needs of the user, and the way the void was placed in relation to each other had special rules and principles. Accordingly, in the design, void and their placement in the construction area of the project took place.
Due to the creation of multiple spatial quality, low land width and privacy instead of a simple void in the center of the project, this void was smaller and divided into several empty spaces and then in place according to the principles and rules of Iranian architecture.
In the next stage, according to the location of empty spaces, Gholam-Gardesh and corridors were formed around empty spaces, and according to the needs of the project, these corridors were maintained or removed.
Based on the position of the client and recognizing his needs, a diagram was formed to place the spaces in the construction area, so that public spaces in the project center and private spaces in the outer layers were defined.
With the morphological studies that were done on the elements and components of Iranian houses, an attempt was made to create a desirable spatial quality in the project by using these elements. The dome and the arch were the two main elements of the architecture of that area. The dome was used to create spatial quality and lighting and along its arch in the spaces in the form of structural walls as well as arches in the corridors and terraces of the project.