MADO Studio was established by Maziar Dolatabadi in 2017 in Tehran started design Qom hotel in 2018.
The proposal's core idea was to design a complex whose buildings are in alignment with those located on the route to Holy Shrine of Fatima Masumeh (PBUH) and Jamkaran Mosque rather than a separate element from this spiritual route. For this purpose, by integrating the building's communal area and placing it as a void in the middle of the proposed site, a path was formed in the middle of the building along Jamkaran Mosque towards Holy Shrine of Hazrat Masumeh. Creating this void in the middle of the site, has flawlessly dissolved the hotel's intricate physical scheme and the commercial complex. Also, to provide the best possible view of the sacred Jamkaran Mosque and Holy Shrine of Hazrat Masumeh, this void was turned from a straight line to a curve.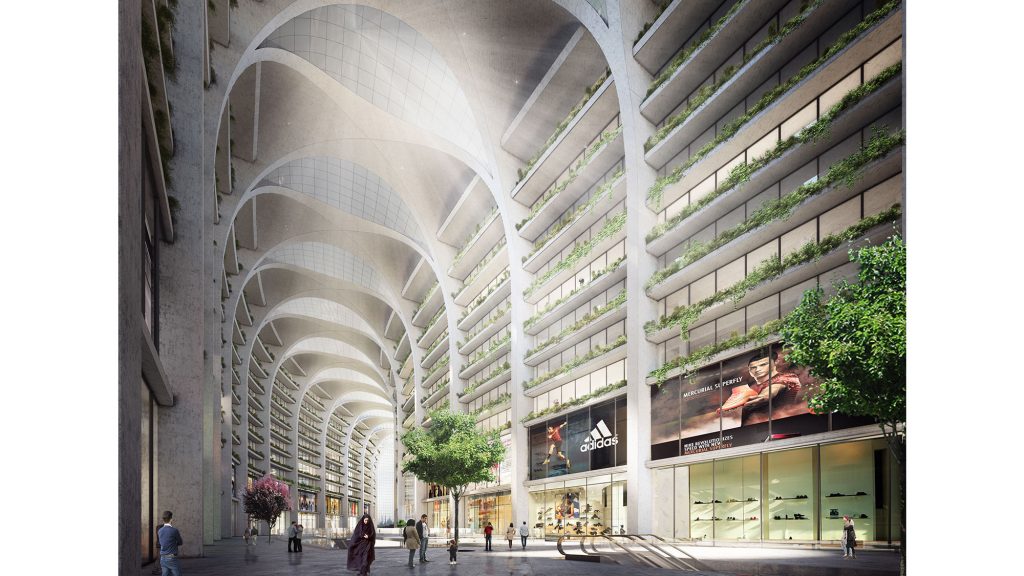 The curve has provided a better view especially to Jamkaran Mosque which is closer to the proposed site. It has also provided better alignment of the building with the direction of sunlight. Another advantage of curving the internal void is to create a public space in front of the proposed site which is linked to the walkway between Jamkran Mosque and Holy Shrine of Hazrat Masumeh. To shape the built area around the internal void area, an arc was used as the most important symbol of Iranian Islamic architecture. In this project, Main attempt was dedicated to arc not only as a decorative element, but also as the most crucial redefining in shaping the space. The space belonging to the hotel and commercial complex are both formed within these arcs.